*Note to Clients and Prospects on the monthly rates
Ogie Shaw Fitness® current Isorobic Exerciser clients already have the Basic Isorobic and Fitness Instructions on your DVD Coach which you received with your equipment along with the Step Test CD. You may want to add the fat caliper.
The monthly fee is for those who want help with interpreting and counseling your personal fitness test scores. You will also have access to the growing video library where instruction for various fitness topics will be covered such as:
General Fitness:
Screening
Measuring your fitness dispels myths that we all have about fitness. My biggest myth was that sit-ups is the best way to build strength.
Unusual variables affecting your scores such as allergies, certain foods, fatigue, on-coming colds
Alternatives of which you may be unaware can cause you to shelve  your exercise program.  There is no one size fits all in fitness.
Frequency vs Duration
How Isorobic Running compares with Fitbit in oxygen consumption and caloric expenditure
Sports Performance:
Strength is better for reducing hamstring pulls than stretching
Muscle balance builds better strength and quickness
Build the muscle used in the movement for specific activities
Post rehab exercise for:
Stroke
Spinal cord injuries
Knee and hip replacements and injuries
Baseball
Office Workers Stress Buster/Injury Prevention 5 Minute Workout
Etc.
If you are not an Isorobic Exerciser client and want to participate in the testing interpretation and counseling program you will need the Fitness Test Kit in the products section. It comes with the fat caliper and there is a different monthly rate.
Ogie Shaw Fitness® believes that there is no exercise compliance without a personal fitness strategy or weekly fitness testing. Fitness testing is therefore provided by the following methods for participants.
Ogie Shaw Fitness® also Certifies Community Fitness Leaders™ with *"Testing Certification" around the United States to provide the services listed.
Satisfaction Guarantee of 100 percent refund for the first month of service. After first month refund on unused portion of the contract only.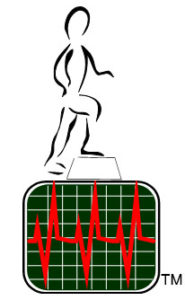 Community Fitness Leaders™